The COVID-19 pandemic has changed our perception of all the norms. Classroom education is discontinued, events are canceled, travel is slashed down, people are asked to stay at home and maintain social distancing. Unlike traditional classroom training, distance education is now preferred for education as students are learning from home. Work Operations are changing. The world has opened its doors to welcome 'work from home'. The pandemic also triggers the need for virtual training and digital learning for organizations. Businesses need to go beyond merely tracking the number of employees who complete e-training to measure effectiveness. What employees are learning and how they are honing their skills and overcoming their competencies will determine the utility of virtual training experiments. With so many people seeking to switch to online learning, we as a digital learning company have a heavy shoulder with key responsibility to ensure that training programs are armed with the right toolset to create the same impact on the learners- students or corporate learners.
Across the globe, the COVID-19 outbreak is transforming the way people work as well as learn on a large scale. To reduce the risk of illness and to keep people healthy, organisations are reducing in-person interactions in favour of greater use of virtual platforms.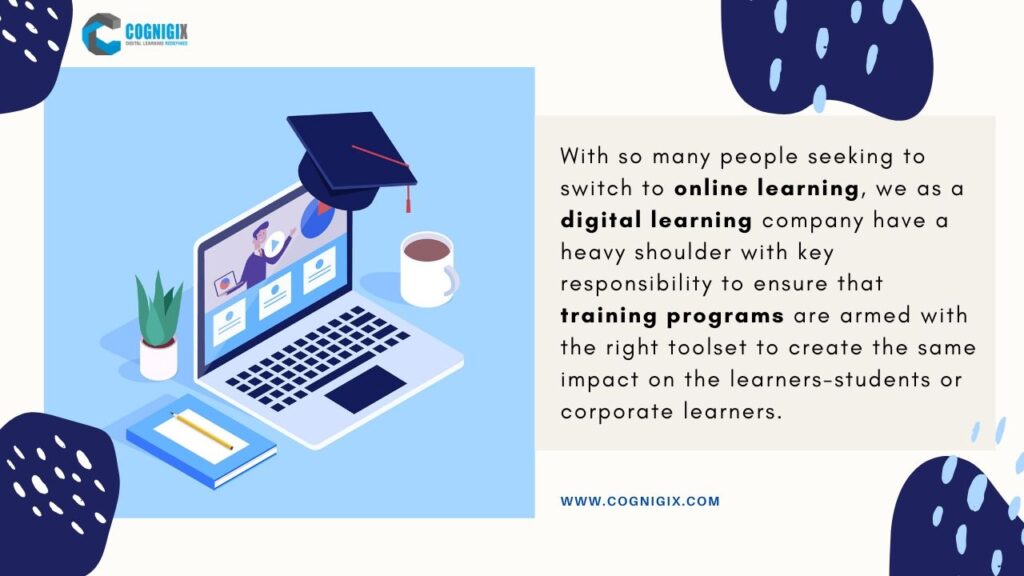 COVID-19 has led the world to a pause. Learning and development transfer is obstructed in such a scenario. As the skill development and entrepreneurship ministry have issued an advisory to its affiliated institutes to remain closed as per state governments' directives amid the COVID-19 outbreak, it has paved the way for digitalization and digital learning. As a recent Harvard Business Review article noted, "COVID-19 is likely to result in a "changed world," including in online education, as well as online shopping, public health investments, supply chain configuration, and less dependence on a few mega-factories."
We need to scrutinise that digital learning, although it is undeniably a very effective form of delivering learning, at times what the world is witnessing now it comes with its own kit of challenges. The most prominent among those is learner engagement; this is more pertinent in today's health crisis when learners might be highly distressed or anxious. Another very significant deliberation is getting the right length for an eLearning module or digital content. It must be long enough to keep the learners involved and hold their engagement, but not so long that learners get tired.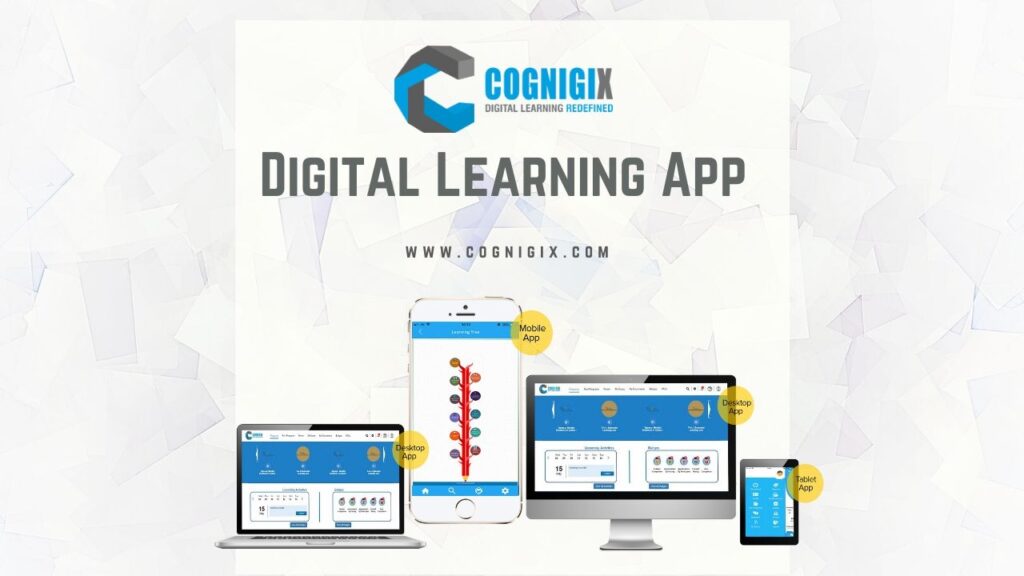 Cognigix designs brief and crisp interactive learning nuggets to engage learners and keep them interestingly engaged and motivated. The learning is delivered through various channels, including videos, infographics, games, assessments, and quizzes. The Cognigix team also fosters this relevant modern-day digital learning and enables the learning content to be available anytime and anywhere. Also, making sure 100% adoption as that is the most significant aspect of digital learning. We believe all the efforts put into the training program will be futile if the adoption is not successful. Our average adoption rate ranges between 95% and 98%. The learners can access the lesson on their laptop or the customized mobile application designed for a personalized and efficient experience making it more convenient for them.