'Emotional intelligence' refers to the ability to identify and manage one's own emotions, as well as the emotions of others. Emotional intelligence generally includes at least three skills:
Emotional awareness or the ability to identify one's own emotions.
The ability to harness those emotions and apply them to tasks like problem-solving.
The ability to manage emotions, which includes both regulating one's own emotions if necessary and helping others to do the same.
Isn't this an intelligence that you would desperately want all your employees to be God-gifted with?
Well, even if you think they aren't, don't worry cloud over your head.
Because we got you covered in the training program that we have curated for your staff to learn at a quicker pace at any place. Cause the whole training assessment would solely be conducted online.
We believe "Emotional Intelligence" would now be much more a distinct subject to you after reading above. Let us dive a little deeper on how it is a strategy for the hotel industry can benefit the 'positive guest experience' of your grandiose hotel and how it can benefit hotel staff in practising courteous and calm behaviour.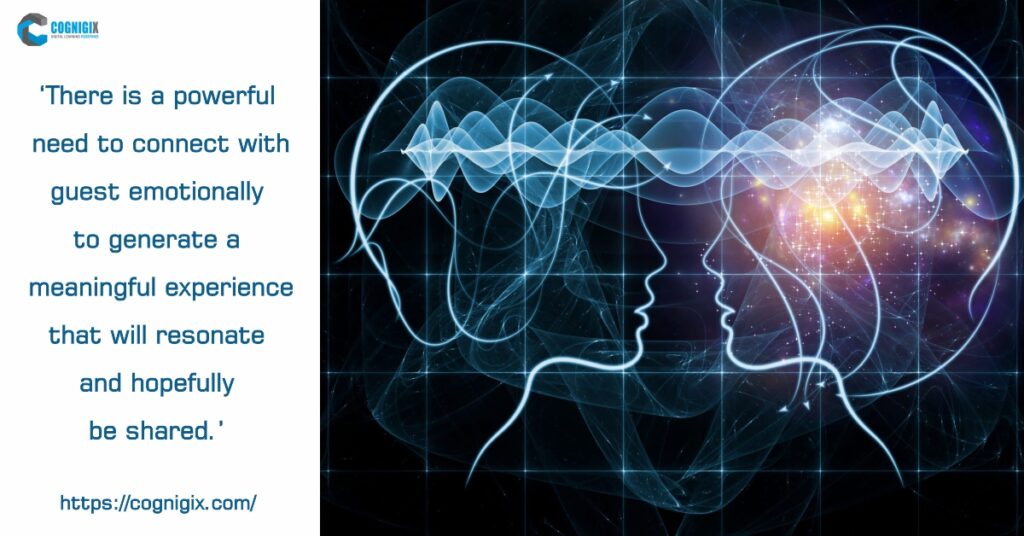 Sarah Stein, head of content at The School of Life, stated: "Emotionally intelligent connections between hotel team members and travellers helps create a positive feedback loop. Customers want to return to a brand not only because the products or services are good, but because they feel, in a more significant way, that they are understood and belong there. Guests are far more likely to continue using a service and to praise it if they feel this connection." Elaborated as already the statement is which strikes the need of Emotional intelligence training in your employees to be empathetic towards your respectable guests and build up a connection with them, leaving them tongue-tied with indeed a positive guest experience.
Suggested by research, 'While a satisfied guest may be neutrally pleased with their experience at your hotel, that doesn't mean they'll return. If they don't feel connected to your brand, they could still be ruled by price, location or facilities next time they choose to book a stay. There is a powerful need to connect with them emotionally to generate a meaningful experience that will resonate and hopefully be shared.'
We at Cognigix post research of 'Emotional Intelligence in hospitality' framed a training program for a well-known hospitality brand which was stringently focused and dedicated to imbibing core values and traditional ethics of their hotel, through emotional intelligence assessment and mindfulness. We divided the program into simplified modules for each and every employee to have a simple yet impactful understanding of the skills and they will eventually learn ways to alleviate guests' anxiety by responding to it with a reaction that connects them to the hotel and anticipating the particular emotional needs people can experience when they are travelling for work or other several motives. To get detailed insights into our training program Read More.