Human resource management is a discipline that demands a broad spectrum of skillsets ranging from leadership and management to essential listening and communication skills. Human Resource managers should have extensive knowledge of appropriate and related areas. Practical skills for HR manager cause the smooth functioning of the company in the corporate world. Regular training programs for the HR employees are needed, which can give them enormous scope for widening their skill set and individual development. Targeted efforts are required for a company to embrace digital training programs for the ultimate growth of the company and enabling learning on the go for HR employees.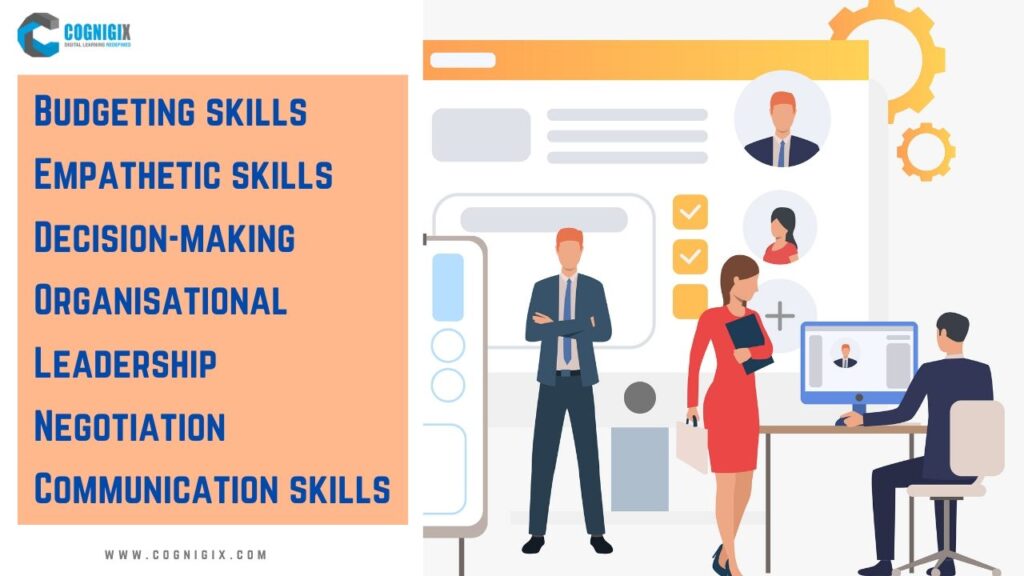 The following are the fundamental skills every HR manager must be trained in:
Budgeting skills– The ability of an individual to adopt a proactive approach towards managing his company's money is known as his budgeting skills. Budgeting skills involve conscious decision making concerning the allocation of money such that expenditures do not exceed the revenue. Compensations, expenditures, training and development, social activities, performance appraisals as well as benefits, go through HR.
Empathetic skills– Empathy is the ability to correctly put yourself "in someone else's shoes"– to understand other's situations, discernment, and feelings from their point of view. An HR manager must have empathetic skills to ensure they understand where the employee is coming from before delivering any judgment. In some instances, it could just be that the employee wants his view to get off his chest and only expects the HR to be a listening ear. It is a critical HR manager skill. It assists in building and sustaining a positive workplace, foster diversity, and encourage cooperation.
Decision-making– Right from deciding whether an applicant is a right fit for the role or not to get the vital message across efficiently even amid a crisis and HR has plenty of crucial decisions to make. Recognizing well-qualified talent for the position is not something you can quickly learn.
Organizational skills– It is a given that not every single employee in your office will get along with their co-workers or senior authorities. This means that at some point, you will need to solve problems. HR's key responsibilities entail a lot of functions including but not limited to recruitment, training, performance appraisals, individual development plans, and employee relations. Keeping all the functions organized will help increase your efficiency as an HR manager, being able to handle multiple tasks simultaneously.
Leadership– A good HR Manager needs to focus on tactical activities and often have a more directive approach over employees to get the work done, build morale, and improve employee satisfaction. HR managers must always be at the forefront of everything the company does. These tasks demand excellent leadership skills like analytical thinking, leading change, effective communication, credibility, and ethical behavior.
Negotiation– Making the employee and the management happy is one of the key expectations from HR managers. Negotiation skills result in fulfilling this expectation. A reliable HR professional with exceptional negotiation skills is braced to work with both the employee and employer, so the agreement makes everyone involved happy.
Communication skills– A person can't manage people without interacting with them and the key to effective interaction is communication — both verbal and nonverbal. Effective communication can help solve problems or even stop them from occurring in the first place. The communication skills of an HR manager decides the growing success chart of a company. It is a critical one in the skill bucket of the HR professional. If an HR manager cannot communicate with upper-level managers, employees, and shareholders, then the company will not succeed.
Cognigix is a one-stop solution for all the training needs of a company. Digital training, as it is growing, has become a necessity for every company's learning and development. Companies have various employees, and they would lack different skills, customized digital training programs are one way to upskill employees by meeting the important and unique needs of the organization.