Education- The foundation of growth is a very important factor in the economic development of any country. India since the early days of independence has always focused on improving the literacy rate in our country. As India is a developing country it seeks to formulate an educational environment to make the present generation prepared for tomorrow's challenges and building a reformist mindset.
Every country attempts to make their education powerful and impacting, but for India, it concerns more as the developmental graph of the country is at the stage where more than 50 per cent of its population is below the age of 25 and more than 65 per cent are aged below 35.
Research says, 65 per cent of India's population resides in rural areas. Now, it is the duty and responsibility of the learning and development industry to look at the educational issues faced by the learners as well as the teachers. Tackling and overcoming the problems that stop India as a nation from achieving universal education, not just in these areas but across the country is extremely important. Any programme to teach the teacher should be welcomed with an idealogy of 'Educating the educators'.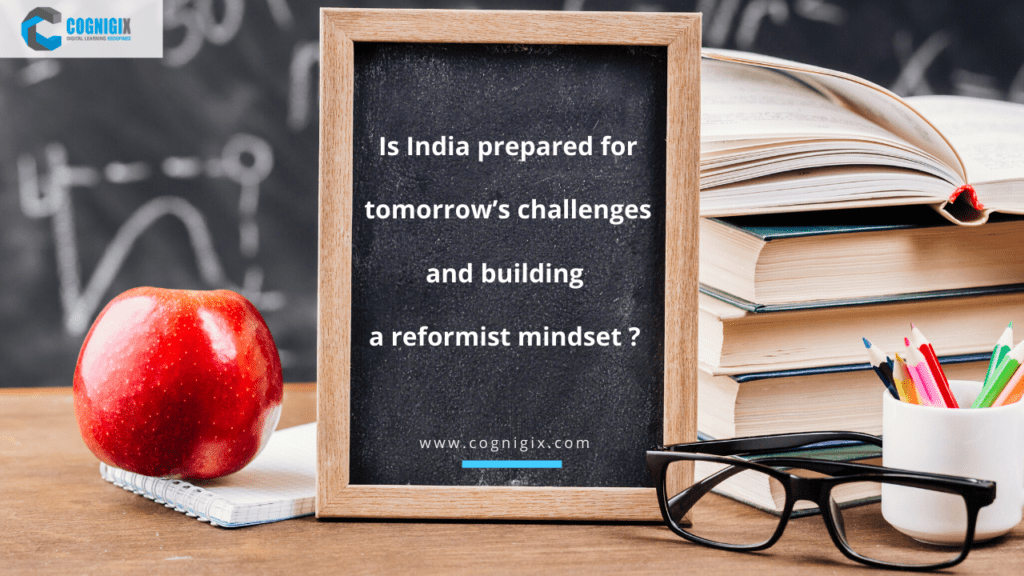 Most of the schools in rural areas are operated by the government. They designate temporary teachers instead of the permanent ones and are paid less as compared to the full-time teachers.
There are many private teacher-training institutes in India, but the quality of the training they provide is unsatisfactory and undeveloped. Continuous professional development can prove to be a motivator for teachers, and enough attention is needed in this regard.
On the invasion of the Ministry of Human Resource Development, the Quality Council of India (QCI) is all set out a training module for teachers to post their completion of the BEd examination. The move comes as the availability of teachers with adequate teaching acumen remains a major challenge in the way of providing children with quality education. The idea is part of the larger scheme in PM's mantra of 'Make in India' and the subsumed necessity of adequate skill development. Teachers over government schools in India would have to undergo compulsory training to teach students properly in order to reinforce the walls of the Indian educational system. The training would be included in every year. It will be 30 to 60 hours of training in pedagogical methods. Teachers would have to take this training until they remain in service.