Digitization has touched almost every aspect of our life, improvement of police officer standards and training with the adaptation to technology is no stranger either. Digitalization has the power to transform the way policing works, by bringing police stations closer to communities and crime spots. Digital engagement includes multichannel communication with the public, investigation via social media platforms, crowd-sourced intelligence and online crime reporting. The Digital Learning of these services can reduce pressure on control rooms and contact centers.
Modernisation of Police Force (MPF). The ministry of home affairs rolled out the Modernization of Police Force (MPF) scheme in 2000 to ensure the police forces are well-trained and equipped, thus reducing dependency on paramilitary troops.
According to a news report, In February 2017, our Indian Finance Minister Arun Jaitley increased the budgetary allocation for modernization of the police from Rs1,685 crore to Rs 2,022 crore in 2017-18. The allocation for police infrastructure went up even more sharply, from Rs 3,265 crore to Rs 4,447 crore.
According to a news report, Karnataka was the first state to establish a dedicated police station to handle digital crime a decade ago, the police officers here are undergoing an intensive two-stage training programme on how to deal with hacking, online harassment, credit/debit card fraud, data theft etc., for ranks till the level of constable. Plans are also underway in Karnataka to beef up security measures by setting up a predictive unit, to analyze data touch points from across the web and predict areas that need more vigilance and common crimes. The Ministry of Electronics and Information technology (MeitY) has collaborated with the Data Security Council of India (DSCI) to set up cyber forensic labs in all metro cities for training and building awareness of cybercrime investigation. The National Information Security Education & Awareness (ISEA) programme expects to train over one lakh people — not just police personnel — by 2020.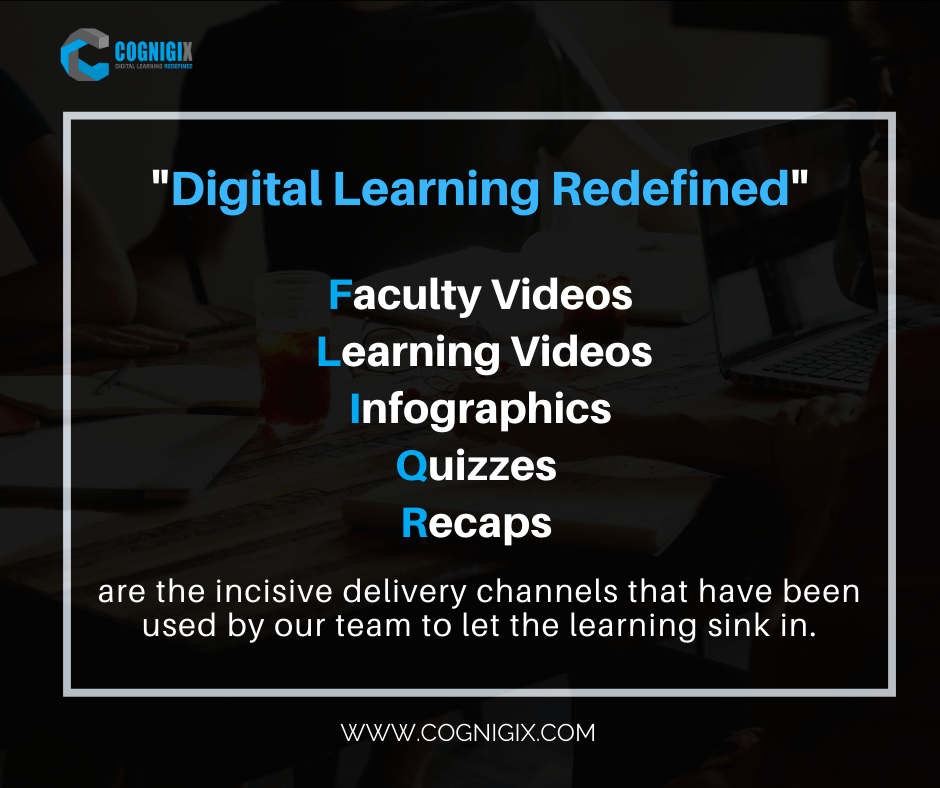 How digitized learning happened for Pune Police– Our 'Prestigious' client?
Cognigix being a digital learning and training brand had curated marketing strategies digitized as well, which we call 'digital marketing'. We endeavour to develop strategies to promote our services or to create awareness amongst the industries with the core pillar of marketing- Content. Our consistent efforts to structure appropriate and illustrious content. It involves researching the industries, triggering the aching points of the industries followed up with curating blogs and articles on such issues.
The Pune Police Academy (MPA) is a pioneer institution which has completed 100 years in 2007. This institution has a reputation for producing tough and efficient officers since its inception in 1906. MPA approached us with these concerns and commissioned the project for modernizing 'Pune Police Training' and training them on the essential life skill of Emotional Intelligence which will lead to Emotionally Intelligent Policing in Pune.
Our team commenced the journey of modernizing the Pune Police training with a month long diagnostics to understand the current structure of the police training curriculum of initiating digital learning,- creating the learning apps, with experts and trainers that created a blended learning program which inculcated methodologies from both modern and the legacy. A team of executives dedicated 24×7 from Cognigix provided ongoing helpdesk support by resolving queries of the Learners. Training lectures on the concepts and frameworks of Emotional Intelligence of runtime between 5-6 minutes was delivered by senior police trainers/ senior officers/ speakers/ EI Experts. Faculty Videos, Learning Videos, Infographics, Quizzes, Recaps are the incisive delivery channels that have been used by our team to let the learning sink in.
Many of the policemen praised our program for its ease of understanding stating that this should be made compulsory for not only all the policemen in India but also their families. The 'Emotionally Intelligent Policing' program is currently in the planning phase to be rolled out for the remaining of the 10,000 police force from the city of Pune. The learners completed the program in a brisk, due to its proficiency of learning in their own preferred regional language. The video lectures in the form of faculty videos helped them easily understand the concepts making the program interesting yet applicable in policing as well as their personal life.