Dr K Venkatesham, Commissioner of Police, Pune, has taken an initiative to train Pune City Police in becoming Emotionally Intelligent. The training is provided by Cognigix Digital Learning Pvt. Ltd. using Cognigix Mobile app.
Pune Police Headquarters, Shivaji Nagar, Pune, today announced that on December 10, 2018, it has initiated a training program for 10,000 Policemen in Pune which is based on Emotional Intelligence by partnering with Cognigix Digital Learning Pvt. Ltd. The training program extensively covers all aspects of Emotional Intelligence. This program was introduced for the first time in the year 2016, when an initiative was taken by Dr K Venkatesham, Commissioner of Police, Pune. Since its inception, more than 600 Officers and 9,000 Policemen have taken this training in the past two years.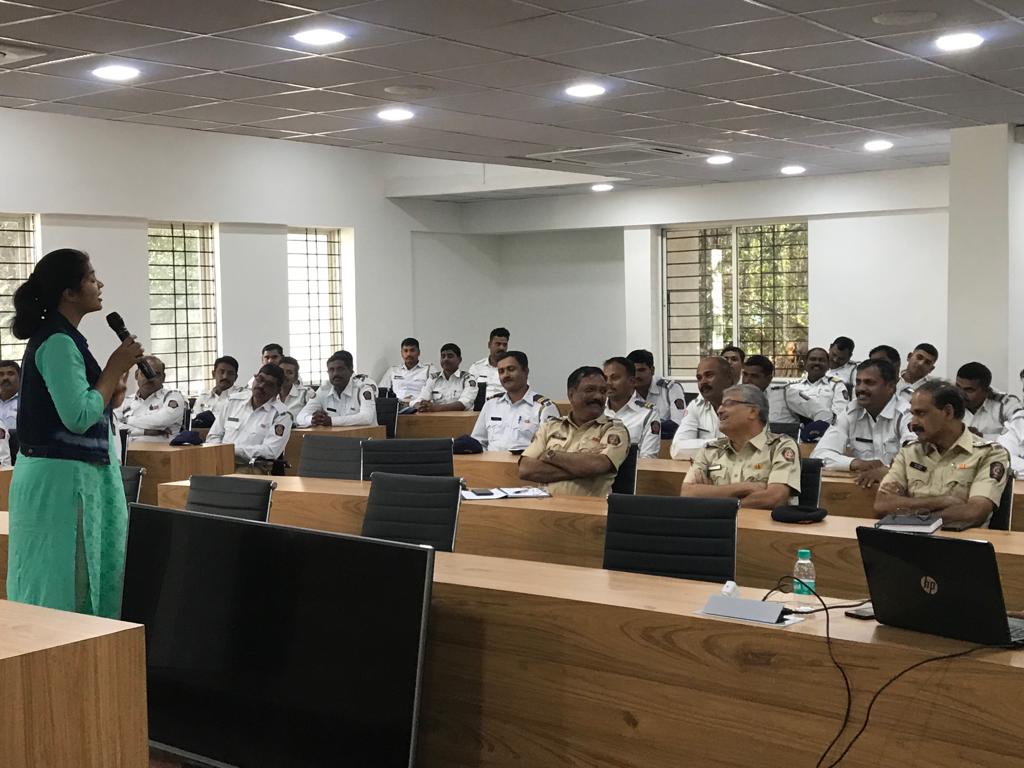 Dr K Venkatesham, Commissioner of Police, Pune, had decided to include 1,100 Traffic Policemen in the first batch who have started their training program on December 10, 2018, onwards. The motive behind including Traffic Policemen in the very first batch is that Venkatesham Sir thinks that the Traffic Police is the most important part of the Police Community. Traffic Policemen have the highest percentage, in terms of interaction with the common people. "So being a face which is representing the Police Community, they need to be trained on the topmost priority" as quoted by Dr Venkatesham. This training program has been customized to fulfil the needs of Policemen, in terms of Emotional Intelligence, both on-field and off the field.
Benefits of the Program:
A clear understanding of Emotional Intelligence and its importance in their work
Understand how emotions affect their thinking, behaviour, actions and decisions
Understanding of their emotional triggers
Controlling their emotions during working hours and tensed situations
They will start developing emotional intelligence for their good health, success at work and stress-free life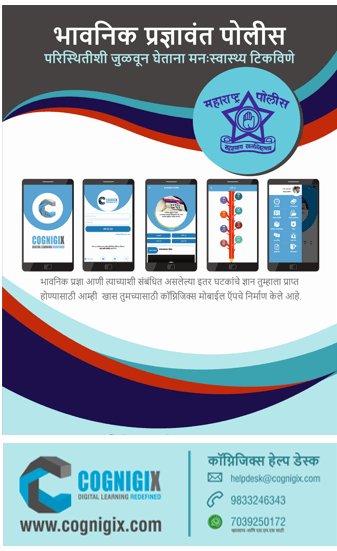 The training program is facilitated using an Android app called 'Cognigix Marathi' which is available on the Google Play Store. In the event, which took place on December 10, 2018, the program structure was explained to all the participants. This program was delivered by Police Trainers who are experts in this domain with vast experience. The experts introduced the meaning of Emotional Intelligence, benefits of this program and the overall experience of interacting with the Cognigix Marathi app in real-time on their individual devices. After knowing about the overall flow of the program including its introduction, learning journey and closure along with assessment results, all the Policemen seemed to be excited to learn about modern policing concepts using technology.
The customized training program has multiple modules of small durations in which the learning material is provided to the learners, keeping in mind, their long and busy working hours. The learning material is largely in the form of videos by highly experienced Maharashtra Police Trainers and senior Officers, info-graphics, activities, quiz, actionable and much more. The app has been designed with simplicity and the Policemen were excited to explore this new way of learning when the Cognigix Marathi app was introduced before them.
The Traffic Policemen have already started their learning journey which is going to benefit them in their personal lives and also while they are doing their Policing duties.