The digital learning paradigm is the new normal. Learning digitally is useful not just in this contingent environment but also for a better future. Digital learning brings down the learning enablement costs and makes the learning process easier. It improves the results of the entire learning cycle and makes the learning process simpler. With the digital learning approach, the learning experience of the employees is enhanced.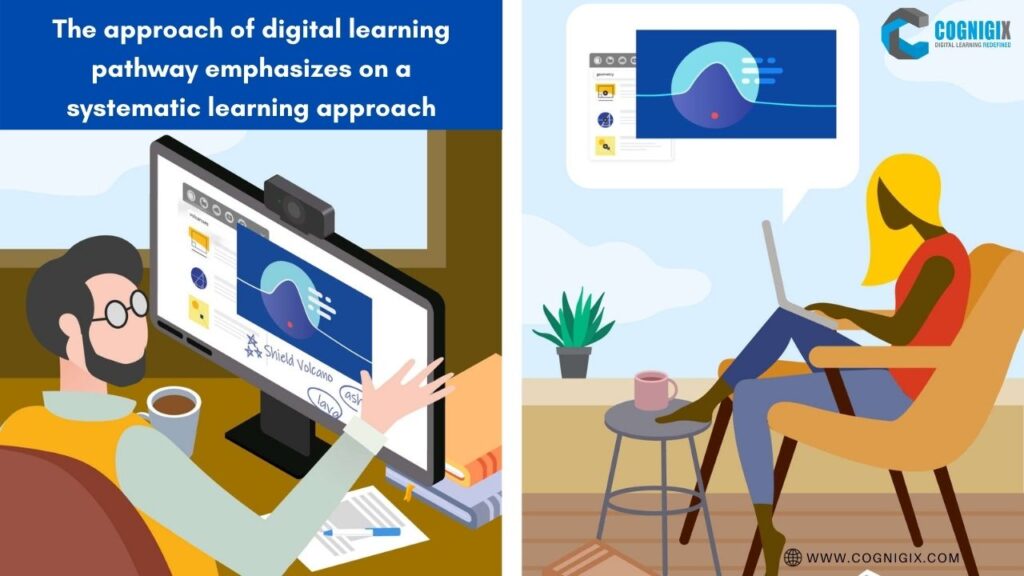 The digital learning paradigm is important for a transformative experience. It enhances the grasping potential of the employees. It helps the employees to address relevant work-related issues. The approach that the digital learning pathway emphasizes on a systematic learning approach. The automated system ensures that accurate strengths and weakness analysis is necessary for a better understanding of the entire workflow. Digital learning also makes use of accurate visualizations to ensure that the quality of learning is top-notch and the absorption and retention cycle is maintained.
Digital learning is a new way to cope with the needs of a new tomorrow. It is more flexible and easy to comprehend. The digital learning approach is also essential because it helps the learners to take a deeper dive into the learning requirements of the company. Digital learning enablement empowers the employees to learn on the go, to get doubts resolved easily, and to work on ones' weaknesses. It is also necessary that the employees have a fair idea of the requirements of the workplace. The digital learning method can prove to be of immense advantage in such a scenario. It is very important that both learners and trainers hoan their digital training skills because the future is tilted towards a digital world that would be highly interconnected. Digital learning goes beyond passive one way training. The digital is the way to go. Cognigix is ready. Are you?