The banking sector has immense scope of improvement through transformational digital learning technology implementation and deployment. More importantly digital learning adoption is at the core of the future of the banking and finance sector.
Digitality is now the new normal and the way forward to sustenance. This however is not the only reason that the digital has to be embraced. The scalability and the mobility of the digitally empowered solution is central to the enhancement of the learning professional both individually and as a part of the corporation.
From interpersonal skills to sales and marketing all these business processes can be learnt and remembered better with the help of digital technology. One of the major blames that the banking and finance industry is charged with is that it is unimaginative and boring. The learning and development cycle of bank employees needs a format that enables on the job training.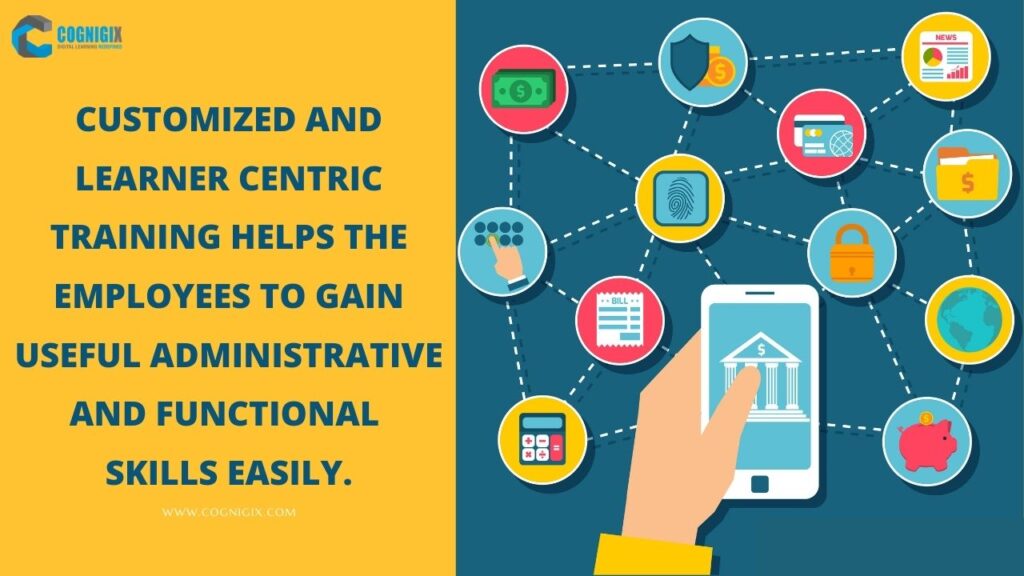 Customized and Learner centric training helps the employees to gain useful administrative and functional skills easily. The chances of trainer- learner friction are minimized as the digital medium ensures monitored learning and assessment in a bias free environment. The speed and accuracy of digital learning are other key elements that make digital learning apt for high impact immediate attention sectors like banking. Learning retention is easier with the help of the digital approach. Thus a new digital wave is clearly underway. The element of flux is intertwined with this industry. The flexibility of content management that is a key trait of the banking and finance sector is that it is best suited to the digital platform as the content can readily be updated and modified as per the needs of the learners. The learning curve of each individual learner can be assessed to ensure that learning absorption and hence the learning outcomes are easier.
Cognigix delves into deep learning need analysis and based on decades of combined experience in the domain of learning and development, it provides a platform for transformational organizational learning experience delivered individually.