Today we are all facing a global pandemic of colossal magnitude. Popularly named as COVID-19, it presents an alarming global health crisis that everyone is grappling with. Organizations are facing unprecedented economic challenges also it has become difficult to maintain employee communication and productivity during this pandemic but what we know for sure is that we need to adapt and change and do so with agility.
Owing to this pandemic, every person has switched to go digital, which is one of the biggest challenges organisations face. Despite the availability of a plethora of virtual tools to be used while working from home, it is imperative to ensure that the 'people connect' is strong enough to create a work environment that is positive and stress-free.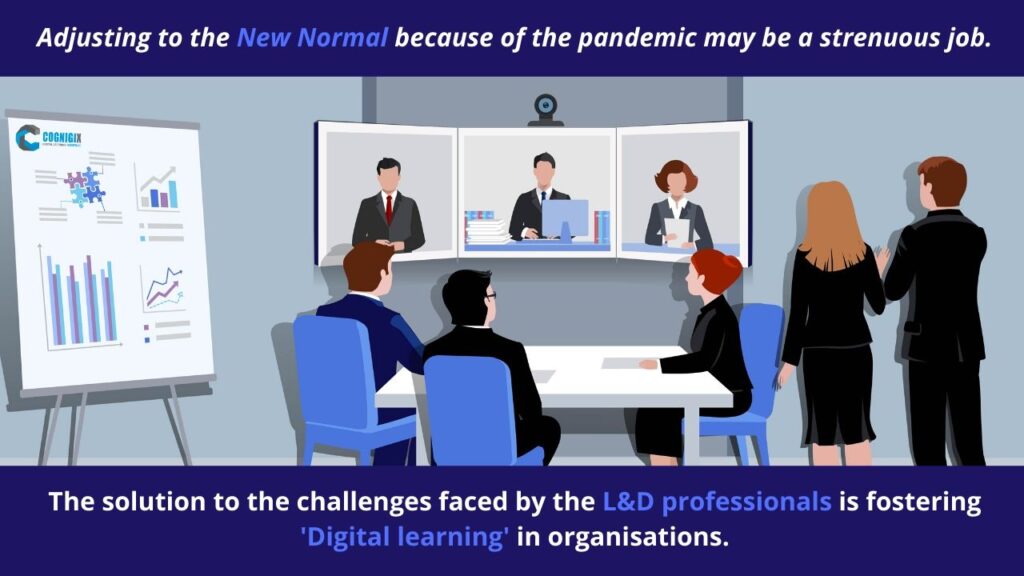 As the world thrives to adjust to the new normal, it is important for HRs and L&D professionals to keep their employees engaged and motivated. From virtually organising leadership summits using web conferencing platforms to expanding access to digital learning. These learning courses are designed for employee development and helping employees acquire new perspectives, skill sets and a positive mindset to work, which are all essential in today's dynamic business environment.
The objective for employee training and the training needs may vary across companies. Cognigix- a digital learning company imparts customised learning solutions to the organisations catering to their specific challenges and accordingly designing a training program particularly for their employees.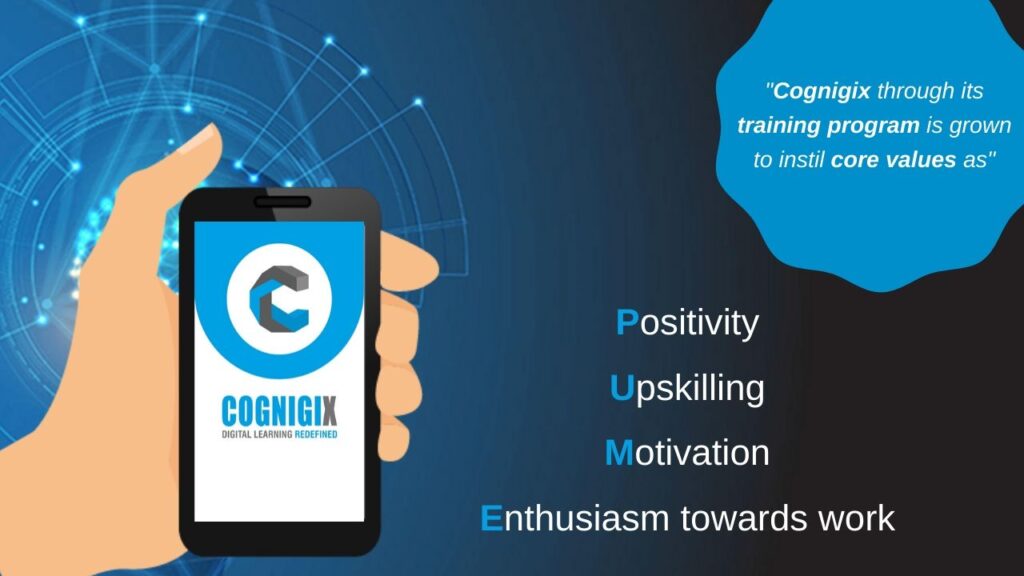 Cognigix is grown to instil positivity, upskilling, motivation and a mindset that makes your employees enthusiastic towards work as never before. The customised training program designed by our experts keeping in mind the employee state of mind as well as the need for fulfilment of learning objective makes it possible for employees to relate with the learning content. A technological change to overcome the training challenges is necessary amid this pandemic outbreak. Get in touch with us today for training solutions for your organisation.
We have transformed various learning journeys.  Click to read our Success Stories.